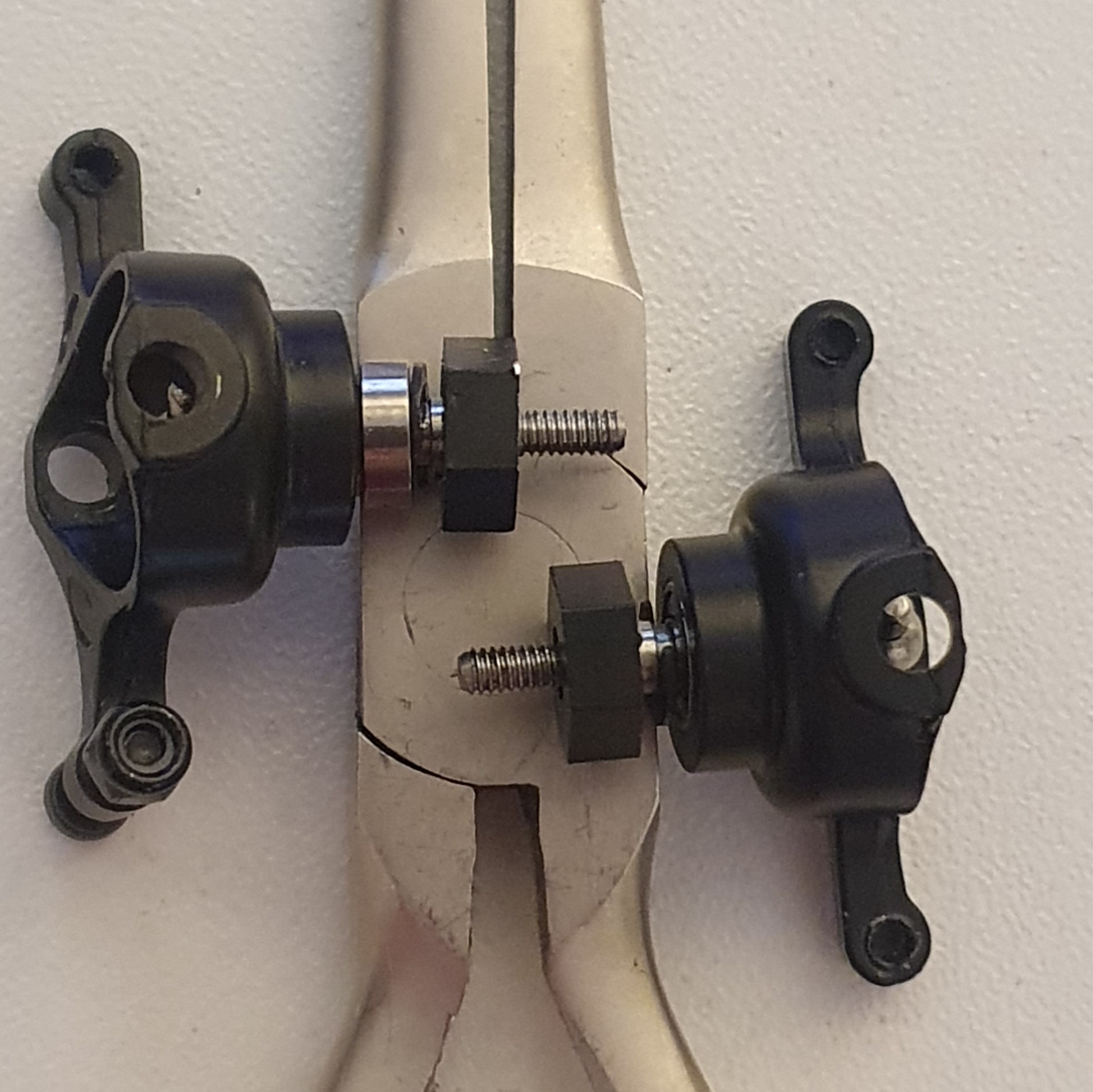 The hub on the left has developed the ability to dislocate its bearing from the housing. A bit like Mel Gibson's character in the Lethal Weapon films, I guess. Am I remembering that right? Can't be bothered to Google it, so maybe it's something else entirely.
Anyway, it's a shame really because this happened on the first outdoor drive (in the garden). Previously it had only been driven around the house, and carefully too, so it's disappointing because it's not a cheap product.
So far neither Wheelspin Models or RC4WD have responded to my question posted on Twitter. I guess I'll need a new hub but spares don't seem to be listed anywhere.
Watch this space for more thrilling updates when they happen!